ELEVATOR SHOES ROBERTO +3,15 INCHES
 
Manufacturer: Faretti

Shipping in: 24 hours
Roberto elevator shoes add +3,15 inches (+8 cm) height while maintaining natural proportions. Beautiful handcrafted workmanship makes these shoes incredibly luxurious.
The shoes are dark brown in color, have darker toes and back, everything harmonizes perfectly with each other. Our footwear, in addition to additional height, adds much more. We gain a slimmer figure, a more confident stride, and a lot of self-confidence.
It is scientifically proven that tall men are more successful among women. They also have more respect among colleagues, are better received and earn much more.
It is definitely better to look taller, and the Roberto model will be perfect for everyday outings, as well as for more formal ones.
Model: Roberto
Code: 82
Available sizes: 37-45
Increasing height by: +3,15 inches (+8 cm)
Upper material: natural cowhide leather
Lining: Natural leather
Insole material: Natural leather
Sole: Rubber
Size chart
In case of elegant shoes (with longer tip) subtract 0,2 inches from the measured length of the foot
If you not sure which size would be fitting choose the LOWER size
You might also like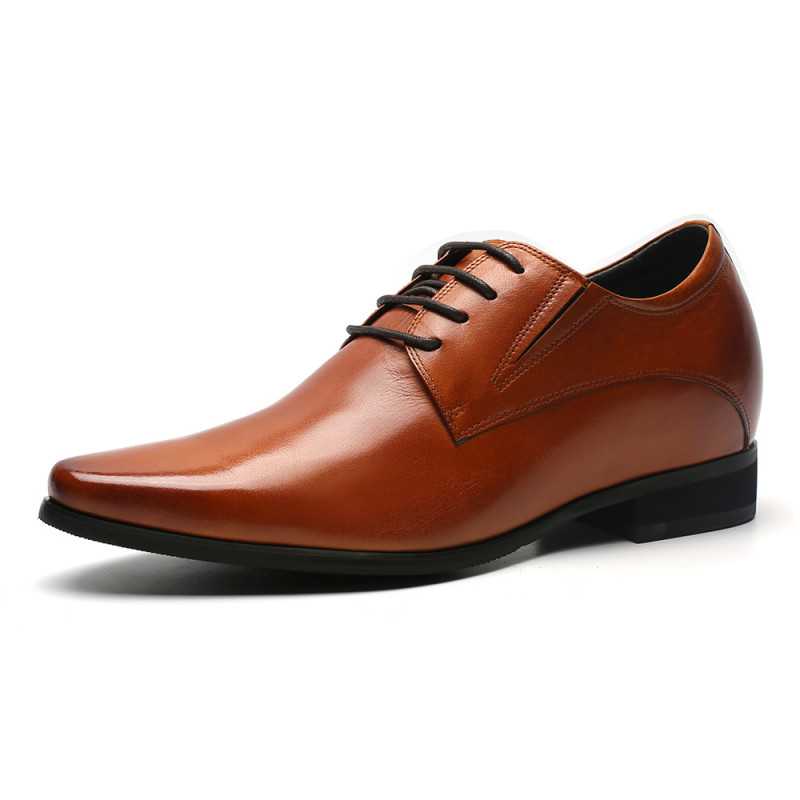 8 cm Taller
Regular price
£119.90
Price
£95.92
8 cm Taller
Regular price
£119.90
Price
£95.92
8 cm Taller
Regular price
£114.90
Price
£94.90