Brown Elevator Shoes Antonio +3,15 Inches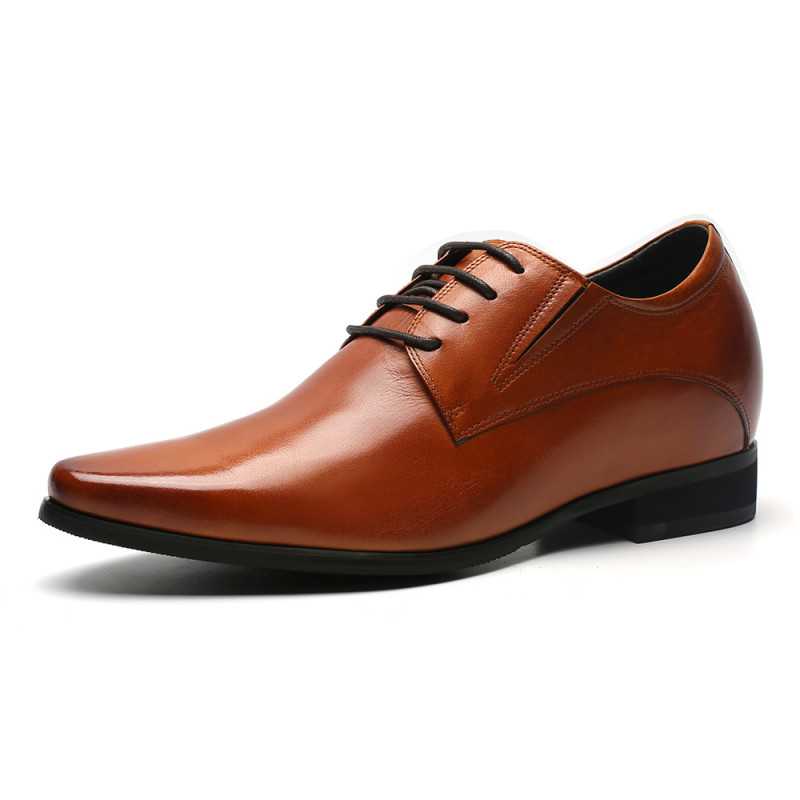  
Manufacturer: Faretti

Shipping in: 24 hours
Elevator shoes Antonio, made of the highest quality, the first layer of brown cowhide, will provide as much as +3,15 inches (8 cm) of additional growth thanks to the insole hidden inside the shoe.
Footwear was produced by hand, with the utmost care. The lifting insert is spread over the entire length of the foot, which ensures comfort of use throughout the day.
In addition to higher growth, the owner also gains unprecedented confidence, a slimmer figure, a more confident step, and a simple posture. All this will drastically increase the attractiveness of a man.
Elevator Shoes "Antonio" in color brown - product features:
Model: Antonio
Color: brown
Code: 40
Available sizes: 37-45
Increased height by: +3,15 inches (8 cm)
Upper material: Natural cowhide leather
Lining: Natural leather
Insole material: Natural leather
Sole: Rubber
Check also our elevator shoes in color black.
Size chart
In case of elegant shoes (with longer tip) subtract 0,2 inches from the measured length of the foot
If you not sure which size would be fitting choose the LOWER size
You might also like
Reviews (3)
Rated
5.00
on the scale
1
-
5
based on
3
customer reviews
+3 inches higher, noone knows about it! hahaha love it