ELEVATOR SHOES ROSSI +3,15 INCHES
 
Manufacturer: Faretti

Shipping in: 24 hours
Elevator shoes Rossi are leather, elegant shoes that add 3,15 inches (+8 cm) in height while maintaining the highest comfort of use. They will perform well at formal ceremonies, such as weddings. They keep the natural proportions of the shoes, and +3,15 inches height. From the outside, no one can say that these are not ordinary shoes.
In addition to additional growth, a man gains much more.
A slimmer figure, thanks to which it also seems to be a slimmer, more reliable step that will make a man feel and look much more confident, and will also gain a straight posture, thanks to which he cares about the health of the spine.
Rossi model has an elastic band on the side of the tongue, thanks to which putting the shoe on the leg will be much easier.
So many advantages make our heel shoes necessary for everyone who cares about their appearance and well-being.
Model: Rossi
Code: 60
Available sizes: 37-45
Increased height by: +3,15 inches (+8 cm)
Upper material: Natural cow leather
Lining: Genuine leather
Insole material: Genuine leather
Sole: Rubber
Size chart
In case of elegant shoes (with longer tip) subtract 0,2 inches from the measured length of the foot
If you not sure which size would be fitting choose the LOWER size
You might also like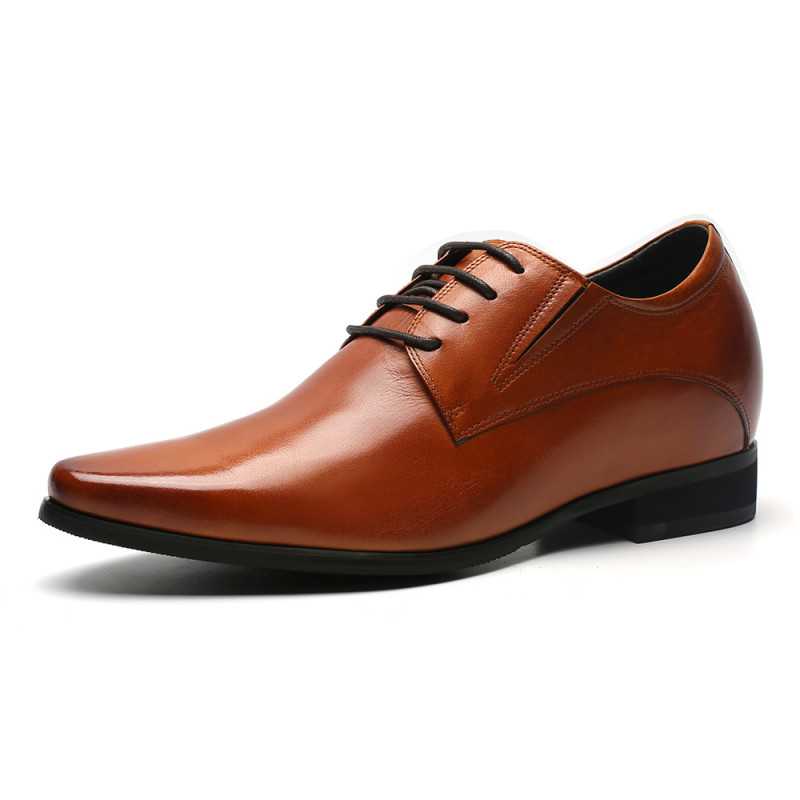 8 cm Taller
Regular price
£119.90
Price
£95.92
Reviews (3)
Rated
5.00
on the scale
1
-
5
based on
3
customer reviews
Bought for a wedding, danced all night and no fatigue;) very interesting product, I will buy sports
I will buy brown one, no one noticed these are unusual shoes, thank FARETTI