ELEVATOR SPORT SHOES DAVIDE +2,76 INCHES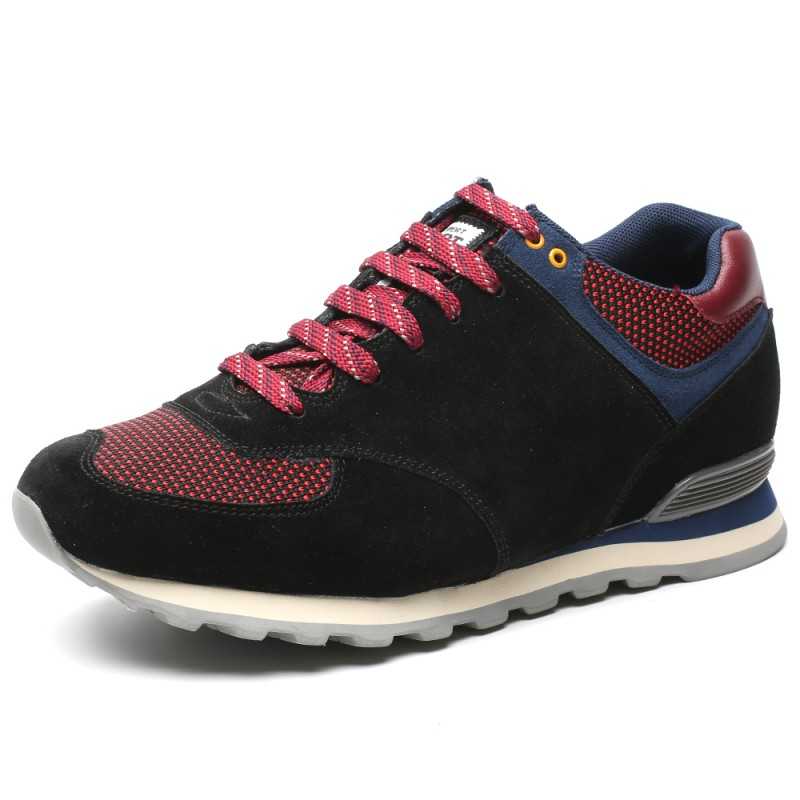  
Manufacturer: Faretti

Shipping in: 24 hours
Davide sports elevator shoes are made of greatest materials, they increase the height of 2,76 inches (7 cm), thanks to which you will get a slimmer figure, improve your mood, and stop slouching.
They are great to wear throughout the year as everyday shoes. They also perform excellently in warmer days in shorts.
Extremely fashionable, handmade from the highest quality materials will provide you with the convenience of using throughout the day. An indispensable model in the wardrobe of every man dreaming of higher growth.
Model: Davide
Code: 19
Available sizes: 37-45
Increased height by: +2,76 inches (7 cm)
Outer material: suede leather / fabric
Lining: Mesh
Insole material: Material
Sole: Rubber
Size chart
In case of elegant shoes (with longer tip) subtract 0,2 inches from the measured length of the foot
If you not sure which size would be fitting choose the LOWER size
You might also like
Reviews (1)
Rated
5.00
on the scale
1
-
5
based on
1
customer reviews
It takes so little to gain so many centimeters. great product, best regards<br />