ELEVATOR SHOES GIORGIO +2,36 INCHES
 
Manufacturer: Faretti

Shipping in: 24 hours
Giorgio elevator shoes are excellent footwear designed for everyday use. Our patented insole in the middle of the footwear will increase the height of the owner by as much as 2,36 inches (6 cm), which will also definitely slim the figure, ensure a more stable step, and also cause that the man wearing it will stop slouching, which will effectively give him even more height.
Made of the highest quality suede leather, they will serve for a very long time, and their careful handmade will ensure maximum comfort throughout the days of wear.
Increased confidence and attractiveness among other people guaranteed. A fantastic proposition for every man dreaming of being taller on a daily basis.
Model: Giorgio
Code: 4
Available sizes: 37-45
Increased height by: +2,36 inches
Upper material: Suede leather
Lining: Genuine leather
Insole material: Genuine leather
Sole: Rubber
Size chart
In case of elegant shoes (with longer tip) subtract 0,2 inches from the measured length of the foot
If you not sure which size would be fitting choose the LOWER size
You might also like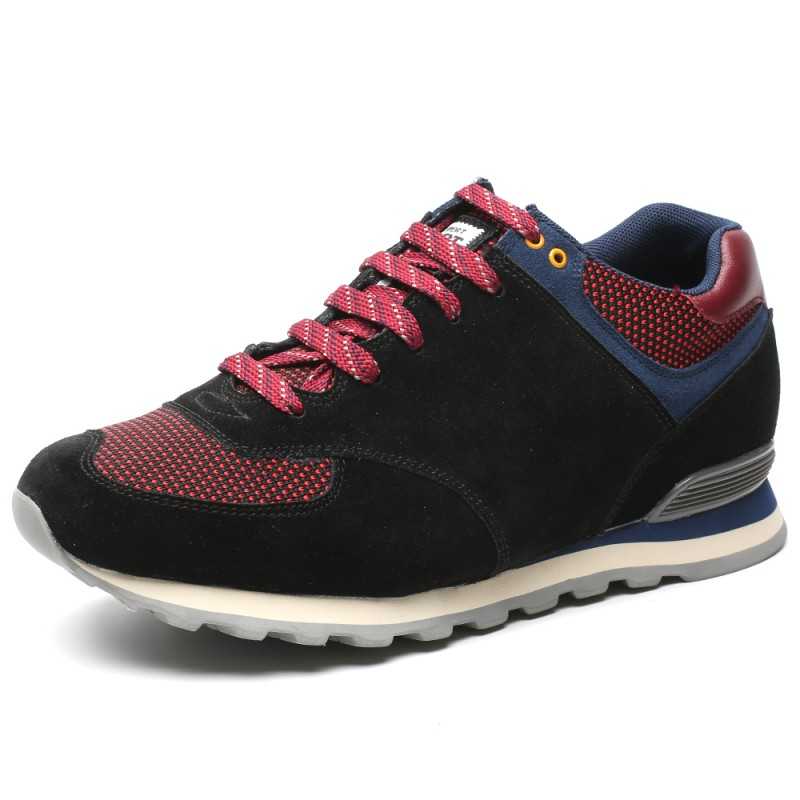 7 cm Taller
Regular price
£109.00
Price
£98.10
7 cm Taller
Regular price
£109.90
Price
£87.92