Light Blue suede elevator sport shoes CESARE +2,76 inches
 
Manufacturer: Faretti

Shipping in: 24 hours
Light Blue Cesare elevator sport shoes are designed for everyday outings. His extremely fashionable, unique light blue color will perfectly fit into casual stylizations. They fit fantastically with jeans and short pants.
Their fantastic, hand-made, will make every step in them a great experience. They are 100% designed to add 2,76 inches (7 cm) in height completely unnoticeably.
In addition, we'll get a great, slimmer figure, a more confident step, and also stop slouching which will also positively affect the health of our spine, and also effectively gain even more growth! An indispensable model for every man dreaming of higher growth.
More information about Light Blue Cesare elevator sport shoes:
Model: Cesare
Code: 18
Available sizes: 37-45
Color: light blue
Increased height by: +2,76 inches (7 cm)
Outer material: Suede material
Lining: Mesh
Insole material: Material
Sole: Rubber
Size chart
In case of elegant shoes (with longer tip) subtract 0,2 inches from the measured length of the foot
If you not sure which size would be fitting choose the LOWER size
You might also like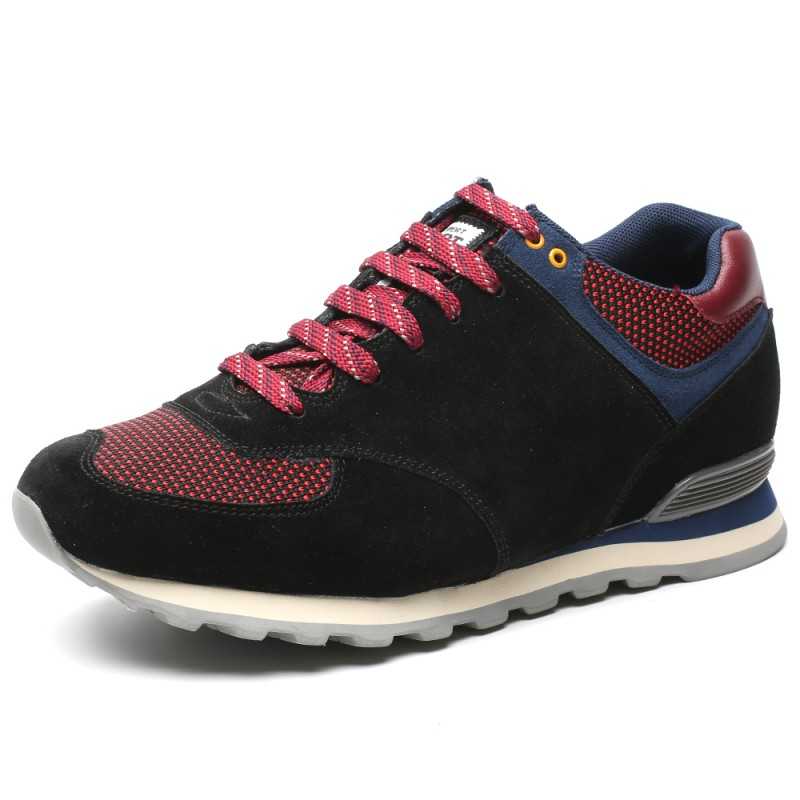 7 cm Taller
Regular price
£104.90
Price
£89.17